Our National Awareness event has gone VIRTUAL! Lace up your shoes and join us May 15 - June 15 to run, walk, or cycle wherever you are. This 4-week engaging event offers an opportunity for our COMMUNITY across the nation to JOIN TOGETHER while we are physically apart.

There is no better time to stay active, stay connected and support awareness for Tourette Syndrome and Tic Disorders! We may not be able to get together as a group, we can still come together as a virtual community and enjoy FUN, FITNESS, and SOCIAL SHARING! Get your steps in while walking your dog, or participate in the TicFit workout series! 

All participants will receive a Team Tourette T-Shirt, a Race Bib to wear in support throughout the month and fundraising guides to help you reach your goals!

**Please note that we do not give refunds for registration. If you are unable to participate we will turn your registration into a tax-deductible donation.**
Registration and Recording Steps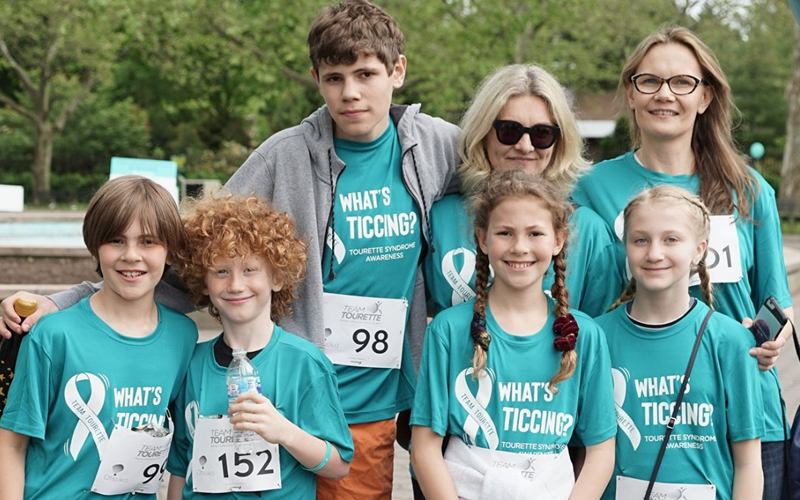 Register online.
After registration is complete, create your fundraising page to support the TAA.
Download the free Strava app OR MapMyRun app and hit "Record" to track your mileage and time throughout the month.
Walk around your neighborhood, bike indoors or outdoors, or get out and run your mileage around a local park!
Get creative with your weekly goals, listed below, and share pictures and videos on social media with #TeamTourette and #MyTouretteSteps.
You can even include your pets! Take your dog out for a walk or share a picture of your furry friends helping you reach your goals!
Upload your results to our virtual race leader board. 

Click on the Virtual TAA National Awareness 5K Run/Walk/Cycle.
Type your name in the search box then click 'update'.
Enter your time (ie; enter 00:25:00 for a 25 minute run/walk).
Weekly Initiatives and Fundraising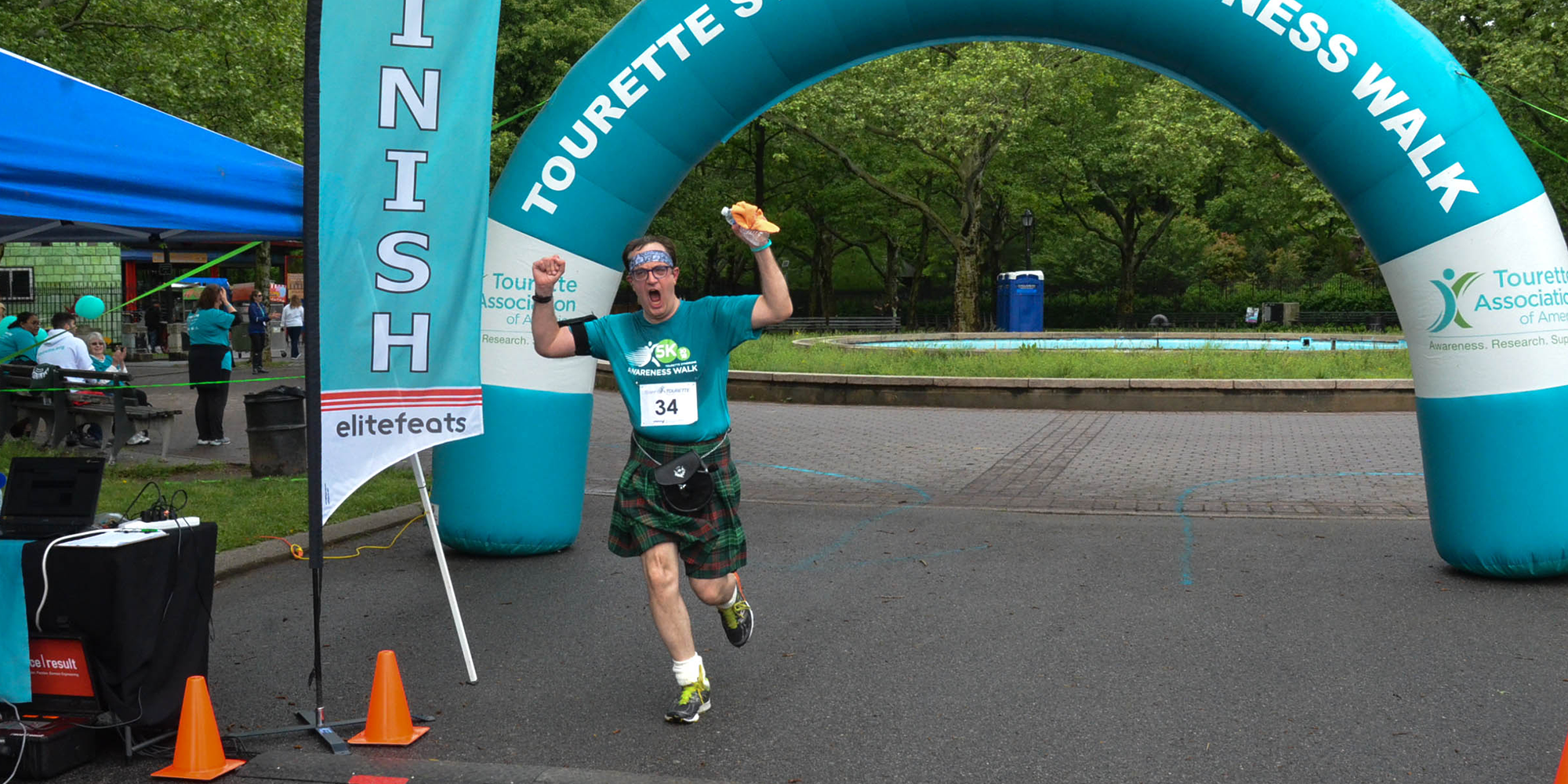 Make it fun! Each week we will have a new challenge for you and your friends to complete to keep you engaged and active. Ask friends, family members and work associates to sponsor a suggested $1 per mile completed through the month. You can also invite them to register and join you in a friendly competition to see who completes the most steps. See our weekly challenges below!
WEEK 1 (May 15 - 23) – Complete at least 2 miles, do 15 jumping jacks, share your story on social. Cyclists: Complete at least a 10K (6.2 miles)
WEEK 2 (May 24 - 30) – Complete at least 2 miles, do 20 push-ups, challenge 3 friends to join you on social. Cyclists: Complete at least a 10K
WEEK 3 (May 31 - June 6) – Complete at least a 5K (3.1 miles), do 15 squats, 15 jumping jacks, share 3 TS facts on social. Cyclists: Complete at least a 10K
WEEK 4 (June 7 - 15) – Complete at least a 5K, do 15 crunches, 15 squats, share how this journey affected you on social. Cyclists: Complete at least a 10K